Mobile Mechanics: 5 Reasons to Have Your Mechanic Come to You
There will always be situations where your car burst a tyre, or your engine just stopped working in the middle of the road. Or perhaps you are about to attend an important business meeting, but your car just won't start. People usually leave their car running while trying to quickly grab groceries at a shop to find that the battery died when they return. All these situations are common, and most of us hate it when we have to call the towing service to tow our car to the nearest service station, which we may not be familiar with. They might charge you higher rates, increasing your frustration to its peak. You paid for the towing and now this? This is unacceptable, and that is why Superb Automotive provides good mobile mechanic services in Clayton, Springvale, and Huntingdale. Our Mobile car mechanic services are among the best in the industry, and we provide 24-hour mobile mechanic services to all our customers.
Even if the repair services are not urgent as compared to the above, mobile mechanics can come to your car to carry out most of the repairs, even if your car is in working condition. There are several advantages to getting the mechanic come to you, and a few of them are mentioned below.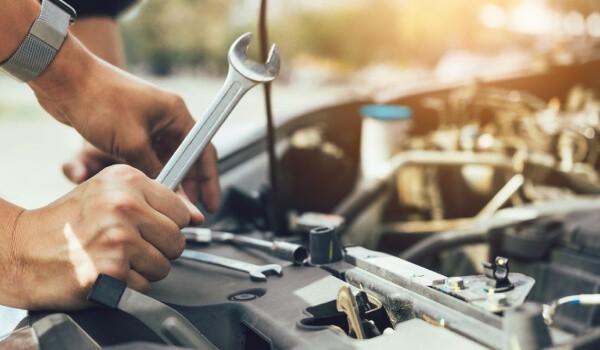 Mobile Mechanics: Many Advantages as Compared tothe Other Local Mechanics
They come to you: This is the most obvious advantage when you compare it to a traditional vehicle repair service. Just make sure that you have a flat and safe area in which a mobile mechanic can do their job. This ensures that you won't lose time bringing your car to the workshop, especially useful when you are out of time.

Help deal with breakdowns: Apart from traditional mechanic services, mobile mechanics also check out your broken-down car to try and fix it on the spot. Even if it cannot be fixed on the spot, they will at least help your car reach the nearest repair shop without having to call the towing service.

They can handle most servicing and repairs on site: Mobile mechanics are fully trained and certified to do all the necessary repairs and servicing of your vehicle. This includes brakes, timing belts, transmission and so on. In case the repair requested is not possible on-site, they will inform you beforehand and help you organise a workshop to carry out the larger jobs.

Cheaper: Mobile mechanics have lower overheads when compared to the workshops. This results in a lower cost for the mobile mechanic service when compared to traditional service centres.

You can observe the repairs: Since the repairing and servicing works are going on in full view, you are free to observe the whole process and know what these mobile mechanics are doing with your car. This might seem insignificant but talking through the repairing process and seeing it by yourself will help you understand the costs involved and why certain parts need to be repaired. This is unlike traditional service centres where you must blindly trust their words when they say that you need something replaced.
Superb Automotive provides premium quality mobile mechanic services.
At Superb Automotive, we take pride in the quality of mobile mechanic services we offer. Our mobile mechanics can handle most repairs and servicing on-site and come equipped with the necessary tools. Call us on 03 8521 3159 for mobile mechanics in Clayton, Springvale, and Huntingdale.