Welcome to Superb Automotive
Superb Automotive has built up a solid reputation set in stone in the automotive industry by providing exceptional automotive services in the field. We pride ourselves on our good customer service,as our customers choose us every time. We aim to provide good quality automotive repairs and services all over Clayton, Springvale, and Huntingdale without breaking our bank. We have been successful in achieving that lofty goal, and we have been consistently hitting the mark for decades since our establishment.
Wide Range of Automotive Services
Superb Automotive offers a wide range of services including:
Complete computer diagnostics

Extensive safety analysis

Correcting driveability issues

Performance tune-ups

Oil Changes

Tyre repairs and services

Specialised brake repairs and servicing

Muffler and exhaust system repairs

Wheel alignments

Suspension and steering

Fuel System services

Coolant system works and repairs

Emission repair facility

Air conditioning services

Maintenance and repairs of electrical systems

Fleet maintenance

Engine work

Clutch repairs

Roadworthy inspections

Logbook services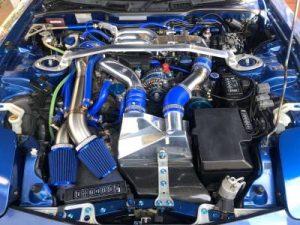 Superb Automotive is the only shop you will ever need for your car as it can provide every service imaginable.
Our mobile mechanics will come to your office or home to do most repairs and service on your vehicle so that you don't have to go through the discomfort of coming to the service centre.
For new owners, you can check out our logbook services,where we stick by the manufacturer's stipulations and conduct regular and hassle-free maintenance and servicing. Our logbook services are lauded as the best in the business because we ensure your vehicle runs at optimal performance for longer and helps save on costs in the long run. Our regular maintenance schedules are expertly designed to reduce discomfort to the customers yet maintain the vehicle in top condition. This is possible because our technicians are knowledgeable about all the parts of a vehicle and know when a part might wear out or need replacement.
We offer a plethora of vehicle upgrades using the best aftermarket and OEM modifications that will increase acceleration, top speed, handling, and comfort of your car. We are flexible in doing the service because we want you to have the experience you deserve from your car. You are free to tap into the knowledge pool of our highly trained and experienced car technicians to understand the intricacies of different car mods and suggest compatible mods for your car.
We conduct roadworthy inspections to make sure that your vehicle is running in good condition and will suggest the necessary repairs if it is not. A roadworthy certificate is required to ensure that your car is safe on the streets, and the process reduces the number of shabby vehicles on the road and increases safety. We are certified to conduct roadworthiness inspections at affordable costs.
About Us – Effective Automotive Services by for Superb Automotive
We do all mechanical repairs and services for your car and givea guarantee on all our works. Through the years, we have achieved what few others have achieved in the industry. Our continuous passion for the field and dedication to making sure each customer was satisfied with our work has allowed us to build a solid reputation for our company. Call us on 0425 824 956 to know more. You may also contact us via mail at steve.superbauto@gmail.com.